Every once in a while I like to set aside the decor, food and entertaining tips I normally focus on and share a message that I feel is important.
Life really is pretty amazing when we stop and look around!
Spring is the perfect time for starting fresh and a beautiful reminder of new beginnings. I hope you have a beautiful day and not allow the negative voices in the world to keep you from feeling hope and seeing the good in others and this beautiful world!
Have a great day! I would love for you to share your comments!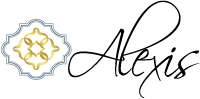 Photos: polkadotspretty.tumblr.com