The only fortified city north of Mexico, Old Quebec is famous for its European charm and well-preserved architectural history. My husband and I had an opportunity to visit the old city and I fell in love with the narrow, winding cobbled streets, charming neighborhoods reminiscent of old European cities, and beautiful countryside. Over the next few weeks I'll be sharing some wonderful sights, homes, food and adventures from Quebec and surrounding area as part of a series "I ❤ Quebec".
The best way to explore Old Quebec City is walking. I loved walking through the winding streets just looking at all the beautiful old stone homes and buildings. Today I'm sharing a few of my favorite places. There is something about the variety of textures and patterns of the stone walls that mix so beautifully with the colorful doors and windows.
Many places have gorgeous window boxes with the most amazing plantings.
Homes and businesses mesh together along the streets. Often, apartments and condominiums are located above a business.
Quaint hotels are located everywhere.
Many of the roofs are tin or copper.
This was one of my favorite homes. This is a shot of the front and the rear.
I'm excited to share a look inside this two bedroom, 1 bathroom stone row house constructed in 1876!! Wow, 1876 - can you believe it? This beautiful old stone home is located in Old Quebec and features three floors, exposed brick, tin roof, all wood flooring except for slate in the bath.
I absolutely love exposed brick! We saw it in many of the places for rent or sell in Old Quebec.
Isn't this tub great!!
What do you think?
Here is a look at a few more exteriors...I just love the architectural details, windows and doors.
Here are a few homes out in the countryside. I have two more gorgeous homes I'll be sharing coming up that are simply amazing so be sure to check back. You won't want to miss them.
Beautiful stone homes of Quebec! Real estate is considered to be affordable in Quebec, as well as the cost of living generally.
Have a beautiful day! See you soon.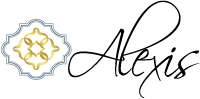 Unless otherwise noted these photos are mine and I would appreciate that you link to my blog if you use them.