Next to neutrals, there's no easier hue to work with than blue. Today's Tumblr favorites are a random collection of beautiful blue images from my tumblr blog, but first I wanted to share a twist to a favorite dessert I've shared before for trifle.
When I make the Berry Trifle recipe, below, I always have extra cream cheese filling. One way to use any extra filling is to half some strawberries and pipe or spoon the extra filling on top of the strawberry halves for a fun little appetizer. If I want to make only the appetizers, here is a shortcut to the trifle recipe that is still delicious and it makes darling red, white, and blue strawberry trifle bites. Perfect for serving on the 4th of July!
10 large strawberries, cleaned, sliced in half lengthwise leaving the leaves on
40 blueberries, cleaned
4 oz. cream cheese, softened
1/4 c. confectioner's sugar
1/8 to 1/4 tsp. lemon extract (or almond extract)
In a small bowl, mix together cream cheese, confectioner's sugar, and extract until well combined and smooth. Chill for 15 minutes.
Top strawberry halves with chilled cream cheese filling by piping mixture for a pretty look, or use a spoon and dollop a small amount on top. Garnish with two blueberries. If the strawberries do not sit level on the platter, cut a very thin slice from the bottom side of the berry half to create a flat spot so it will sit level.
Serve immediately or refrigerate.
This is a fun dessert for the 4th of July. Or, try the strawberry bites for an easy, festive and delicious appetizer.
Now, for the remaining Tuesday's Tumblr Favorites. Enjoy!
Have a wonderful day!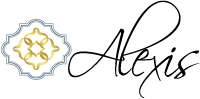 Images: My personal images or from Tumblr