The stunning Madonna della Corona, perched on ancient cliffs is one of Veneto, Italy's most impressive sights.
Legend has it that one night in the early 16th Century,
a bright light was seen on the mountain slopes by villagers below. Upon investigating, a statue of the Madonna holding the body of Jesus in her arms was discovered.
In honor of this statue the church was built, in exactly the same spot as it was first discovered. The original church was only the size of a single room but in the following century it was extended greatly.
Completely carved in the Mountains of the Adige Valley, this Sanctuary takes its name by the crowned shape of the mountains surrounding it. The Knights of Saint John held the property for five centuries, making the sanctuary one of the most important centers of catholic spirituality in Italy. It is known as the place suspended between heaven and earth. A steep 1540-steps stone stairway leads visitors to this beautiful church.
Have a beautiful day!
Warmest regards,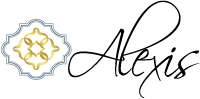 Images via

Pinterest