The summer months are upon us and that means BBQs and gatherings with friends and family. While the kitchen is
the undisputed heart of the home, where everyone gathers, mingles, and lingers during parties, achieve that kind of appeal outside by expanding your outdoor living space.
Get inspired with today's five favorite outdoor living spaces and kitchen grilling stations.
Outdoor fireplaces
are great gathering places for friends and family, and they can be a valuable addition to any backyard, deck or outdoor living space.
Take the heat of cooking outdoors for the warm summer months. With an outdoor kitchen you can prepare meals and be around your guests with minimal time spent running back inside for plates, beverages, or tongs.
Although you could spend tens of thousands of dollars for a custom outdoor kitchen (which I'm sure this beautiful outdoor kitchen cost), a basic island is an efficient design that leaves out the complexity of curves and angles. Not only that, with an island guests can relax on one side while you're cooking on the other, so you feel as though you're part of the gathering.
These are five beautiful designs for inspiration!
Outdoor gatherings and BBQs are among my family's favorite summertime activities! Do you have a BBQ planned for this weekend?
Have fun!!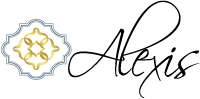 Sources: 1-2 FGY Architects via Houzz; 3 Liquidscapes via Houzz; 4-5 Cynthia Childs Architect; 6-7 Eskuche Design;
8-9 Utah Landscaping