2 cups graham cracker crumbs
1 tbsp granulated sugar
3 tbsp unsalted butter, melted
1 cup heavy whipping cream, very cold
8 oz cream cheese, softened
3/4 cup powdered sugar
1 tsp dry pink lemonade mix
food coloring (2 drops red gel coloring, if desired)
In a small bowl, mix together graham cracker crumbs and granulated sugar. Using a fork, continue to stir while pouring in melted butter. Fluff with a fork until there are no large clumps and all the graham crackers are damp. Set bowl aside.
Using a stand mixer (or a hand mixer + large bowl), beat cold whipping cream on high speed until it doubles in size and forms stiff peaks. Set bowl aside.
In a mixer, beat cream cheese, powdered sugar, and pink lemonade mix until there are no longer any clumps of cream cheese visible.
Pour cream cheese mixture in with fluffed heavy cream. Mix together on medium speed. If desired, add food coloring at this time.
Decorate serving glasses as desired, whether you have one layer each of graham crackers and cheesecake, or multiple layers of both. When adding graham cracker layers, do not worry about packing it down like you would for a standard cheesecake crust, because you are not baking this. Just lightly pour the graham cracker in and keep it loose.
Chill cheesecakes at least 1 hour before serving. Add sprinkles on top if desired.
Have a lovely evening!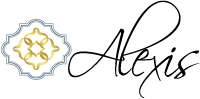 Disclaimer: These images are not my own. They are from my Tumblr blog polkadotspretty.tumblr.com, a photo-sharing format. Please see HERE for their sources. If one of these images belongs to you and you prefer to have it removed from this post, please contact me by email or leave a comment and it will be removed immediately.