For an easy, yet delicious strawberry lemonade try mixing your favorite lemonade and sliced strawberries with sugar. It's the perfect blend of a little sweet and a little sour!
In an 8 oz. glass add crushed ice
Add 2 Tablespoons thawed sliced strawberries
Fill glass with lemonade
Garnish with sliced lemon
Your guests will love this lemonade, and you'll love it too! It's easy and delicious!
It's Simply Strawberry Lemonade!
What's not to love?
Are you looking for an easy way to spruce up your home? The key thing to bear in mind is that adding personality or changing the character of a room doesn't have to be expensive or a long and tedious project that takes weeks and weeks to accomplish. Sometimes it's nothing more than adding new throw pillows.
Discover ways to transform your room with these ideas:
Throw pillows can transform an entire room's decor and deliver a beautiful touch of swag!
Here are eight sources to explore for unique, colorful and beautiful pillows:
Pottery Barn
Wayfair
Bed Bath & Beyond
Kohl's
Overstock
World Market
West Elm
Crate & Barrel
Have a great Saturday!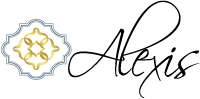 Image Sources: 1, 6-7 / 8-14 / 15 unknown /16 / 17-22