There are a lot of house renovation decisions that are honestly kind of fun to make, but there are also many decisions that are a bit more agonizing. It's especially difficult if the decision is expensive or a big undertaking and not so easy to go back on if you decide you actually don't like it when it's completed. Choosing the right stain color for your wood floor is a big decision, and one of those decisions that can be a bit more agonizing since the only way to change it is to re-sand and re-stain the floor.
In Part 1 of this project I covered a few tips for preparing for installation of hardwood floors and what to expect prior to and during installation, see
HERE
. Today I wanted to share a few tips for finding the perfect stain color for your hardwoods. There are many aspects that go into this decision that can't be covered in one post, but when you're looking through the endless colors to choose from, you'll want to consider a few things, like the species of wood you've chosen, the amount of light and traffic in the room, and the color and the style of your decor. Here are my tips to hopefully help make choosing the right stain less agonizing.
Consider your species.
The species of wood you have will make a difference in your stain choices. Oak is considered the easiest wood to stain and gives you the most color options. There are two oak species: red oak and white oak. My hardwoods are #1 red oak. Red Oak has a bit of a cinnamon tint and is a little bit lighter than white oak, and typically has a stronger grain. White oak tends to be a bit more brown, darker and a little more yellow, with a little smoother look. Floors made of birch, maple and coniferous woods like pine or fir are typically more difficult to stain evenly and often look best when left natural. Maple and birch wood have tight grains and fine pores, making it harder to absorb stain pigment. But, with a modified technique for sanding and conditioning, they can still be stained and make a beautiful, highly-durable floor.
My hardwoods are #1 red oak and I have cherry wood cabinetry so there is a lot of red undertones. I wanted to bring out some brown and stay in a medium range and not go too dark, because the area does not get a lot of light. I was close to choosing the custom 50% Natural/50% Red Sedona, but it was still too red. I felt the Dark Walnut (which is beautiful) and Coffee Bean were too dark for my area. We had the contractor mix one more combination: 50% Red Sedona/50% Chestnut and it was perfect for what I was looking for, with a matte finish. Don't be intimidated about asking for additional choices when choosing stain, and always have samples prepared on your floor. A small test board doesn't give you an accurate idea. As I mentioned above, it's expensive and the only way to change it is to re-sand and re-stain.
Light and traffic. Lighter, more natural stain colors will generally show the wood's whorls and knots, and can really open up a room that is small and doesn't get a lot of light. While the wood's natural imperfections will show with a light stain color, the scratches, dust and pet hair that inevitably come along with living on the floors will blend right in. Darker stains are great for camouflaging the wood's natural imperfections, but will show more scratches dust and pet hair. Also think about how the color will affect the feel of the room.


[Custom 50/50 Red Sedona/Chestnut with matte finish]
After staining, it is recommended to wait 3 weeks before laying down rugs so there is no transfer of stain. In addition, I've ordered some furniture that I'm still waiting on so my room is a bit sparse.
Here are three more tips to consider:
Lighter and natural stains can brighten and open up casual spaces. If you want a lightly stained floor but don't want to see every whorl and knot in the wood, choose a light stain that is more opaque - Country White, Golden Oak, and Neutral, among others.
Hickory wood in Driftwood.
Red Oak with Charcoal Stain.
Medium stains such as Sedona Red, Gunstock and Chestnut are all classic choices for homes with a more traditional decor. These colors create a richness and warmth in the room while easily complementing many other kinds of wood that you might have in your home. There are also a variety of vivid and exotic hues in this realm, as well as colored tints like green and pink.
Dark stains have certainly become a favorite. They complement interiors and make other colors in the room really pop. Using darker stains like Ebony, Jacobean and Mahogany can create a rich, stylish look and draw attention to your favorite pieces of furniture. Above is Oak in Dark Walnut.
With the endless options available, you will no doubt find the perfect color to fit your decor, style and taste. You can create unique, one-of-a-kind looks with custom-mixed stains as well. The possibilities are endless.
Watch for additional related posts coming soon.
Warmest regards,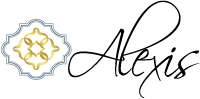 Source for 7-9, 12, 13 all others are mine