Happy Monday! I hope you're all having a lovely day to start off the week. These bright white tulips juxtaposed against the setting of this Brownstone brighten my day. The name "brownstone" comes from the unique color of the sandstone used to construct many of these vintage buildings. Many brownstones feature the iconic front steps and artful wrought iron railings that instantly spring to mind when you hear the word "brownstone". I dream of owning a brownstone one day!
I'm having a simple day today so I thought I would should share a few simple, white vintage looks for inspiration. If you love dreamy whites and vintage then these are sure to inspire you.
Have a lovely day. I hope you'll come by tomorrow for a visit.
Warmest regards,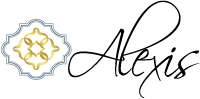 [photo sources: Polkadotspretty.tumblr.com]