Thank goodness for weekends! It has been one of those weeks for me and I'm really looking forward to the weekend to catch up and unwind. I picked up some pretty flowers today that will brighten my space and add a fresh feeling to the room. If you're looking for an easy way to boost your spirits and add a touch of Spring to your home, pick up a bunch of cut flowers on your way home. It works every time for me!!
Be sure to check back next week for ideas to bring the fresh, energizing feeling of Spring to your home + much more.
Have a great weekend everyone!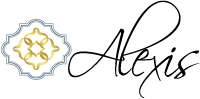 photo source: Free People Blog