I love when Saturday rolls around. Oh sure, there is plenty to do but there's plenty of time to do it.
Saturdays are for turning off the alarm and sleeping until you wake up.
Saturdays are for lingering a little longer over the breakfast you have time to cook rather than grabbing a cold bowl of cereal like the rest of the week.
Saturdays are for sitting a spell on the porch or under a shady tree sipping on a refreshing drink.
I love Saturdays! I love Spring! And, I love Summer!
So today I'm introducing a new series on my blog. On
Saturdays
during this Spring and Summer I'll be sharing a different drink to
Swig
, along with a tip or two to add a little
Swag
to your home.
Beginning next week watch for giveaways, recipes for delicious punch and shakes (maybe a treat or two), and tips for adding a special touch to your home decor. It will be fun!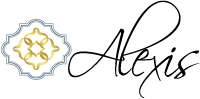 Photos: 1 / 2 (orig. source unknown)