Isn't Springtime inspiring and reinvigorating? As winter bids farewell and the days start warming and brightening, you feel your mood improve as you're less weighed down by the cold and dreary days of winter. For me, Spring is the time of plans and projects, to renew my goals and refresh my home.
Don't these bowls and dish towels get you excited for Spring?
And there is no better way to welcome Spring into your home than with beautiful Spring flowers. Aren't these Spring arrangements bright, cheery, and gorgeous?
With Easter right around the corner, I wanted to share this clever centerpiece idea from
Southern Living
. It's a perfect centerpiece to adorn any Easter table this year.
Materials you'll need:
Florist foam (open cage on both ends)
Carrots
Florist picks
Fishbowl
Floral arrangement
Preparation:
1. Fill sink with water and soak florist foam until thoroughly saturated.
2. Cut carrot stems to 2 inches
3. Tie two to three carrots together at stems using florist picks.
4. Attach stems to bottom of florist foam square.
5. Gather carrots and rest florist foam square on top of fishbowl, allowing the carrots to hang down inside fishbowl.
6. Fill florist foam with arrangement of your choice on top. This is where you can get creative using the combination of flowers, vegetables, and greenery you love.
Isn't this centerpiece beautiful? I am going to make this arrangement for my table this Easter. I love the combination of flowers, ivy, and vegetables, and I think using brussel sprouts for a filler is a darling idea!
What is your idea for an Easter centerpiece? If you decide to try this arrangement, please upload a photo and email it to me at decoratedmantel@gmail.com. I would love to see how your arrangement turns out!
Warmest regards,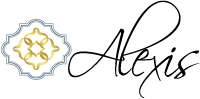 Photo sources: 1-4 Home Bunch / 5-9 Southern Living