It's hard for me to believe 2015 is nearly over and a new year is about to begin. Here in Utah this year is going out like a lion - cold and snowy!
I began this blog in October and I'm excited with its progress. I'm looking forward to many exciting new things coming up next year on my blog and hope you'll visit often and join me in my journey.
If you haven't entered for my giveaway it ends tomorrow so hurry and enter. You'll find the details
HERE
.
Today I'm highlighting a recipe from one of my favorite blogs -
Inspired By Charm
. I haven't tried this yummy recipe yet, but I will be making it for New Year's Eve. It is the perfect appetizer and I'm so excited to try it.
ARTICHOKE WONTON WRAPPERS
Here's what you will need:
24 small wonton wrappers
1 jar (12 ounce) quartered and marinated artichoke hearts, drained and chopped
1/4 cup shredded Parmesan cheese
1 garlic clove, minced
1/4 cup sliced pitted black olives, chopped
1/4 cup red bell pepper, chopped
1/2 cup mayonnaise
24 small wonton wrappers
Preheat oven to 350 degrees F.
In a medium-sized bowl, stir together the artichoke hearts, Parmesan cheese, garlic, black olives, red bell pepper, and mayonnaise until well combined. Set aside.
Spray the cups in a mini muffin pan with oil. Then, gently press one wonton wrapper into each cup. Evenly fill the wonton wrappers with the artichoke mixture.
Bake for 12-14 minutes or until the wonton wrappers are just browned and the artichoke mixture is bubbly. Serve warm.
You'll find Michael's recipe with full instructions HERE at Inspired By Charm.
Check back on New Year's Day to find out if you won the $50 American Express Gift Card.
Warmest regards,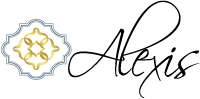 Winter images found HERE
Credit for recipe and image: Michael with Inspired By Charm