There is a saying I like, "Home is not a place...it's a feeling".
With the crazy pace of life, many of us crave a calm, peaceful feeling at home, which is the focus of the images I'm sharing today. Whether it's for home or an outfit for work, today's selection of neutrals project a peaceful feeling of calm, comfort and sophistication. I hope you enjoy them and have a calm and serene day and that you find time to enjoy the little things!
Warmest regards,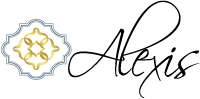 (Today's images are from my Tumblr blog. For original sources, please see polkadotspretty.tumblr.com. Images 1, 3 / craftberrybush.com).