Is the whole family coming over for Thanksgiving dinner? Will you be able to enjoy your guests Thanksgiving Day? Or, will you be completely stressed and worn out? The key to stress-free entertaining, especially when it comes to Thanksgiving dinner is to plan ahead. You can do plenty of the prep work in advance, so you'll have time and energy to enjoy the company of your family and friends on the day of the feast. Don't worry: You've got this!!
You're going to want the day to run as smoothly as possible, so to help you focus on getting as much done ahead as you possibly can, I'm sharing a timeline that will help you stay on track, along with a few tips and ideas that I hope you find helpful.
Confirm your guest list to establish a headcount; find out if any guests have dietary needs.
Order a turkey fresh or buy a frozen turkey and put it in the freezer. Factor in a pound per person. If you're going to have your butcher brine your turkey, it's a good idea to order now.
Make your shopping and to-do lists.
Plan your table setting, serving dishes and decorations.
Ensure you have enough tables, chairs, glasses, plates and flatware.
Finalize your menu; assign out any cooking projects if desired. To help you get organized, here is a great site for a printable HOLIDAY MENU PLANNER.
Read through all your recipes to determine the food and cooking equipment you will need.
Shop for non-perishable foods such as flour, sugar, canned pumpkin, beverages, plus any cooking equipment and tableware you need.
Clean out your fridge and freezer to clear space.
Make and freeze soup and stock.
Wash and iron linens.
Take out your silver flatware and make sure it's clean and ready to use. See HERE for tips to clean and polish silver and flatware.
Take stock of Thanksgiving-specific cooking equipment, i.e., roaster, carving knife, platters, etc. I clean and prepare my cooking equipment so it's ready to use.
Stock up on vegetables that store well, like onions, sweet potatoes, root vegetables, and squash.
Decorate your home exterior. Welcome guests with a few pumpkins placed along the walkway and a fall wreath hanging on the door.
Prepare the turkey brine if you're doing it yourself (but don't add the turkey just yet!). Cover and refrigerate. See HERE for the turkey brine recipe I will be using this year. Note: you only brine fresh turkeys.
Defrost your turkey if it's frozen. You don't want to cut this one close!!
Except for fresh flower arrangements, arrange the tablescape.
The big day is here and you're ready to roast the turkey and prepare the remaining side dishes, rolls, and casseroles. Most importantly, you've done all you could possibly do ahead of time so you're ready to enjoy your family and friends and be thankful for all your blessings.
For inspiration, here are more tablescape ideas...
I am getting so excited for Thanksgiving. As your family grows and children leave the nest, they end up living all over the place. This will be the first year in many that all of my children and grandchildren will be home together. I'm thankful!
Warmest regards,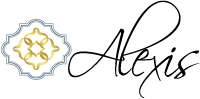 All images (w/original sources) found HERE