My husband and I spent a week in San Diego and I could not get enough of the beautiful area, ocean, Gaslamp District, sun, and sights. Did I mention the "sunny" weather? It has been a while since my last trip to San Diego and I fell in love with the area all over again. One of most beautiful places I visited was the gorgeous San Diego Temple, belonging to the Church of Jesus Christ of Latter-Day Saints.
I first saw the temple driving along I-5 on our way to the Utah Utes v. USC Trojans football game (of all places to watch the dismal loss to the Trojans, but we were in San Diego so why not attend the game, right?).
The striking double towers of the temple soar above I-5 near the upscale area of La Jolla. The next day I had to go back and visit. It is a beautiful, peaceful place situated in the heavily populated area in Southern California; a stark contrast to the masses of people and cars and noise. The lush green immaculate grounds around the temple stand in bold contrast to the white marble and plaster exterior. It is definitely a beautiful place to visit if you are in the area. Have a beautiful Sunday.
Warmest regards,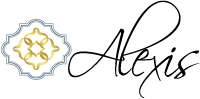 My pictures of the temple did not turn out well, so I'm sharing images from the Church's site found here