You can control the amount of spice by adding or eliminating the seeds from the jalapeno. We like ours with an extra kick!
If you love a good guacamole dip, this is one for the recipe box!
I'll be sharing several of J's recipes overtime so you'll definitely want to watch for "J's Recipe Box" on the blog. She's an amazing cook!
There's an inside joke here - we are huge fans of the movie Christmas Vacation (in fact, it's the first movie we watch on December 1) so when my son-in-law, Eric, came up the stairs dressed as "Eddy" we couldn't stop laughing! Actually, Eric makes a much better looking "Eddy", don't you agree?
Here are a few highlights from the evening...
Warmest regards,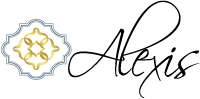 Image 1 via