Can you believe it's Thanksgiving tomorrow? If you're hosting the dinner, some of us may be feeling somewhat prepared,
while others may be feeling a little stressed. At this point, it's time to give yourself a little break and remember the most important aspect of the day is to gather with family and/or friends and enjoy a nice meal together and give thanks.
I enjoy entertaining and finding new ideas to try so whether you file these ideas away for next year, or try one this year, here are a few ideas to move traffic away from the busy kitchen and occupy young children until dinner is ready.
Creating one or two stations in an area away from the kitchen is a good way to keep some of the traffic away from the kitchen area when you're trying to cook. I like to set up drink and dessert stations where guests can gather and socialize.
Setting out a few appetizers on the coffee table will save guests from hunger while waiting on Thanksgiving dinner, and allow them to enjoy a snack as they watch a football game or enjoy some other activity.
A fun idea to occupy your smallest guests is to set up a snack mix station especially for them where they can concoct their own little treat or work on an art project.
You can download and print this handy sign HERE that slips into a 5x7 photo frame to display at your station, along with an art project or crayons and a picture to color.
An idea that is sure to be a hit with the children is this darling activity placemat which you can download and print HERE. They'll enjoy working on the activities and creating their own special placemat.
Finding activities to entertain young guests and help with boredom until dinner is ready can be as simple as setting out a few board games. Or, place a few items like a football and frisbee in a basket near the door to encourage outdoor play, weather permitting, for a little game of Touch Football or Ultimate Frisbee. Two of our favorites are Touch Football and Bocce Ball, but I'm afraid there may be snow this year. We'll see!
I hope you all have plans that you're looking forward to for Thanksgiving. I am really excited and thankful to have all of my family coming to my home this year, and I hope you have a wonderful day of "thanksgiving".
Thanks to all of you who follow my blog. Have a warm and lovely Thanksgiving!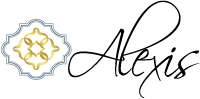 Credit is provided for images from other sources. Unless otherwise sourced, the images are mine and may be used if you will please link to this blog.