Certain things just remind you of Autumn!
Loaded with fall ingredients, this recipe for Autumn Harvest Granola from
Half Baked Harvest
is the epitome of autumn. There is not a lot of prep time and the baking time is just enough to fill your home with an aroma that will remind you of autumn.
Ingredients:
3 cups old fashioned oats
2 cups cooked quinoa (optional)
1 cup raw pumpkin seeds (pepitas)
1 1/4 cup dried cranberries
3 small-medium honeycrisp apples, chopped
1/2 cup pumpkin puree (homemade if possible)
1 tablespoon coconut oil (or 1 more tablespoon butter)
2 teaspoons vanilla extract
4 tablespoons honey (divided)


Preheat oven to 325 degrees F.
1) In a large bowl combine the oats, cooked quinoa, pecans, pumpkin seeds, cranberries and chopped apples. Toss well.
2) In a skillet or small sauce pot melt the butter over medium heat until just browned. Whisk browned bits off of the bottom of the pan. Once the butter is browned, quickly remove from the heat and slowly stir in the maple syrup, pumpkin and coconut oil. Add the cinnamon, nutmeg, ginger and salt. Stir in the vanilla.
3) Pour the warm mixture over the dry oat mixture and stir to fully combine. Stir for a good 3 to 5 minutes to fully coat.
4) Spread the granola out onto two parchment lined baking sheets with sides and drizzle with 2 tablespoons honey. Bake for 30 to 40 minutes stirring every 15 minutes so the granola will get evenly toasted. The last time you stir the granola, drizzle it with the remaining 2 tablespoons honey. Remove from the oven and let cool completely before storing.
Store in an airtight container up to one week or longer if kept in the fridge. Makes about 7 cups.
Either eaten on its own as a hearty snack, as a topping for yogurt, or as a bowl of cereal, you will enjoy this Autumn Harvest Granola!
Have a really great day!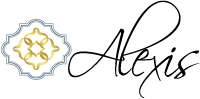 Source of images 1, 3, 6 / 2,4,5