On a recent trip to San Diego, I set out to explore the old Point Loma Lighthouse and enrout came upon Fort Rosecrans National Cemetery. This solemn cemetery overlooks the San Diego Bay on one side and the Pacific Ocean on the other. At the entrance is an inscription which in part reads, "And Glory guards... ." The poem speaks of those fallen in battle and the responsibility of the living to never forget their service and sacrifice.


It was a touching moment of pride as a Navy barge leaving port passed by.
For some the wounds of sadness are more recent.
It was a poignant experience. I hope you enjoy these images.
Warmest regards,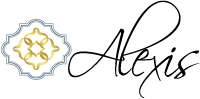 [Image Sources: With the exception of image 3 (
s
ource
) the images were taken by me on 10/22/15 (
source
)]